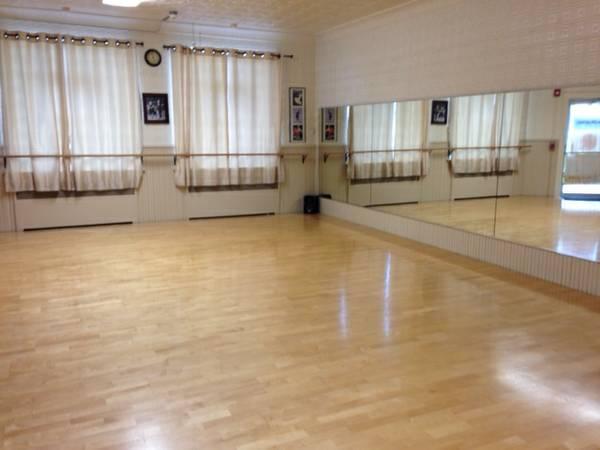 IF YOU'RE JUST STARTING OUT AND CAN'T AFFORD A FULL TIME MONTHLY RENTAL for your business, THIS IS A GREAT OPPORTUNITY FOR YOU TO BUILD YOUR BUSINESS WITHOUT MASSIVE OVERHEAD COSTS.
We have a private studio approx 700 sq ft and 1 semi-private studio approx 1000 sq.ft available for hourly use currently being used for classes
Both studio's are equipped with a professional dance floor, mirrors, ballet barre's and small sound system. A/C, Heat incl
1 bathroom in each room
.....Call for availability, we are looking to utilize mornings and afternoons
and Saturdays after 1pm and anytime on Sundays
Great for personal training, massage therapy, weekly private or group lessons ballroom dance, choreographers, private music lessons, photography sessions, commercials/video filming, other group exercise classes...use of space must be disclosed in detail.