Group Classes
Group Classes are included in your membership or you may purchase a class package. Our classes are a minimum 3-15 people maximum to ensure you have a good class experience.
SIX CLASSES FOR $42 (only $7 each)
Walk ins $10
​​​​​​​
Dance/Toning class​-
a moderate to high impact aerobic style dance and Strength Training class (all dance styles)
weights are provided
Power Stretch- strength training w/ resistance bands as well as Core Strengthening and Glute exercises. (you'll need a light resistance Stretch Band & a yoga mat)
​
___________________________________________________________
Senior Classes
1) Active Seniors - class consists of chair stretch, balance and fall prevention strength training,dancing and cardio fitness
2) Low impact, beginner Seniors - a low impact version of the active class without the dancing.
3) Senior Stretch - This class is a combination of chair and floor stretching A gentle stretch class to improve flexibility & help ease minor aches and pains (bring a yoga mat)
_________________________________________________________
Zumba Dance - Salsa, Bachata, Cumbia, Samba, Merengue and American style dancing to international music.
Zumba Kids - ( separate program from membership, 8 weeks at a time, please call)
Teach your children the importance of exercise now for a healthier future. Our Zumba for kids class makes exercising fun ! Each class consists of the latest Zumba dance moves and fun group games conducted by a certified Zumba Instructor.​​​​​
Kids Zumba Class Mon 6pm (classes resume in Sept)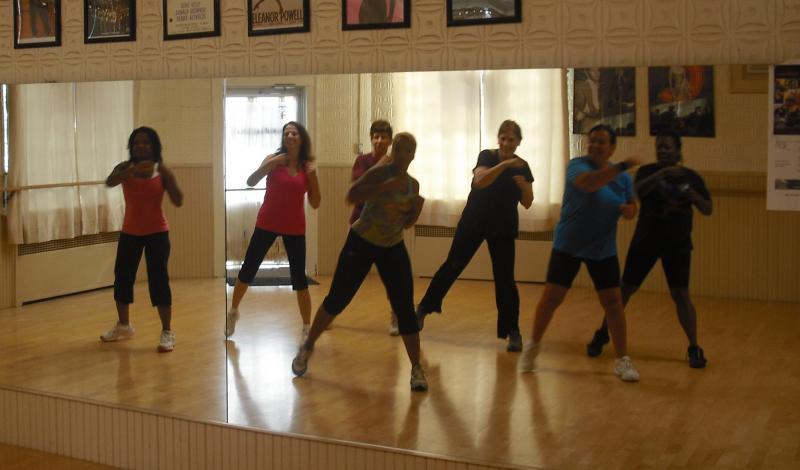 In-Step's Class Schedule starting 9/9/19
CLASS SCHEDULE please call to confirm class
MON 9:30AM Gentle Stretch (mat)
MON 3:30PM Beginner low impact Seniors Class MON 6:00PM Kids Zumba -call to sign up MON 7:00PM Zumba Dance
TUES 9:30AM 55+ Active Seniors Class TUES 11:30AM 55+ ActiveSeniors Class
TUES 6:00PM Gentle Stretch (mat)

WED 3:30PM Beginner low impact Seniors Class WED 4:30PM Dance Toning
THURS 9:30AM 55+ Active Seniors Class
THURS 11:30AM 55+ Active Seniors Class THURS 6:00PM Power Stretch/Weights (mat)
SAT 10:00AM Dance/Toning (mat)
SAT 11:30AM 55+ Active Seniors Class
Class cancellations will not be listed here, please call 973-778-7837
​Click on the Class Partners page for additional group classes offered
Adult Zumba Class Mondays at 7pm